Monday, May 01, 2006
►Pretty Interesting Labor Day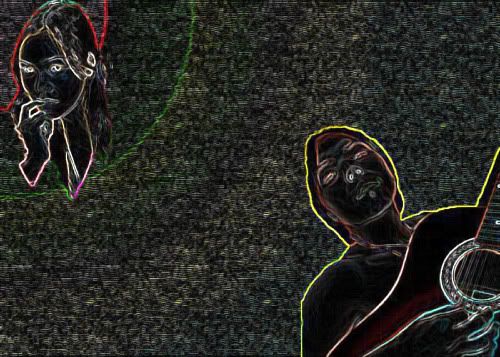 "Labor of Love"
Im taking back some steps from the pretty safe life I have right now.Looking back some steps behind I've realized life's too short too live but too fast for daily life. So I make and choose how I wanted them to be in order. I've been existing for quite some time and then I met him once again. Then there was this cosmic chemistry formed between us. Then everything went into a snap that changed both our lives. We got married and had our little prince. That was the best part of my existence. We resolved every bit of problem there is. We both cried and cheered to whatever came to us. We were unprepared but learned how to fight fo what is right.
So here we are on our 2nd year Anniversary.Kicking ang living in the anonymity of life.
Today was special but we didn't plan for something outrageous. Just ate at Fridays (where we had our first dinner when we were still dating) and watched Silent Hill at greenbelt. After that did a little pasalubong shopping for Moojy. Awesome!
Ciao! Peace and Love in the Cosmic World.
/5:37 PM